2019 first PRIZE PORTONI 2019 with the work "Precipita"
2019 exhibition Nativity scenes of Italy - Massa Martana with the work "Refugee Nativity"
2020 participation in the Matres - International Festival of Female Ceramics Experience with the work "Oceano Pop"
2021 Popular Jury Award-CeramicAppignano-Convivium competition with the work "aQua"
2021 42nd exhibition of the nativity scene "The nativity scene in tradition" - City of Grottaglie - Episcopio Castle with the work "Non c'è posto per voi"
2021 shows The shape of wine-BACC Award with the work "IntoTheWine"

2022 Primo premio sezione Arti Visive della Mostra itinerante "Terre di Mantegna 2022"  con l'opera "Sant'Eufemia"
Tomali is me, Tomelleri Alice. I am a teacher of mathematics lent to ceramics.
As a self-taught ceramist, I began my experience in 2016 at the laboratory of the Cadoneghe-Padua Ceramic School Association. Since 2019 I have been a member of the Pandora Artists-Ceramists Association and I participate in exhibitions and events. To date I have found a happy balance between working part time as a teacher and working in my personal workshop as an artist where I create and teach courses.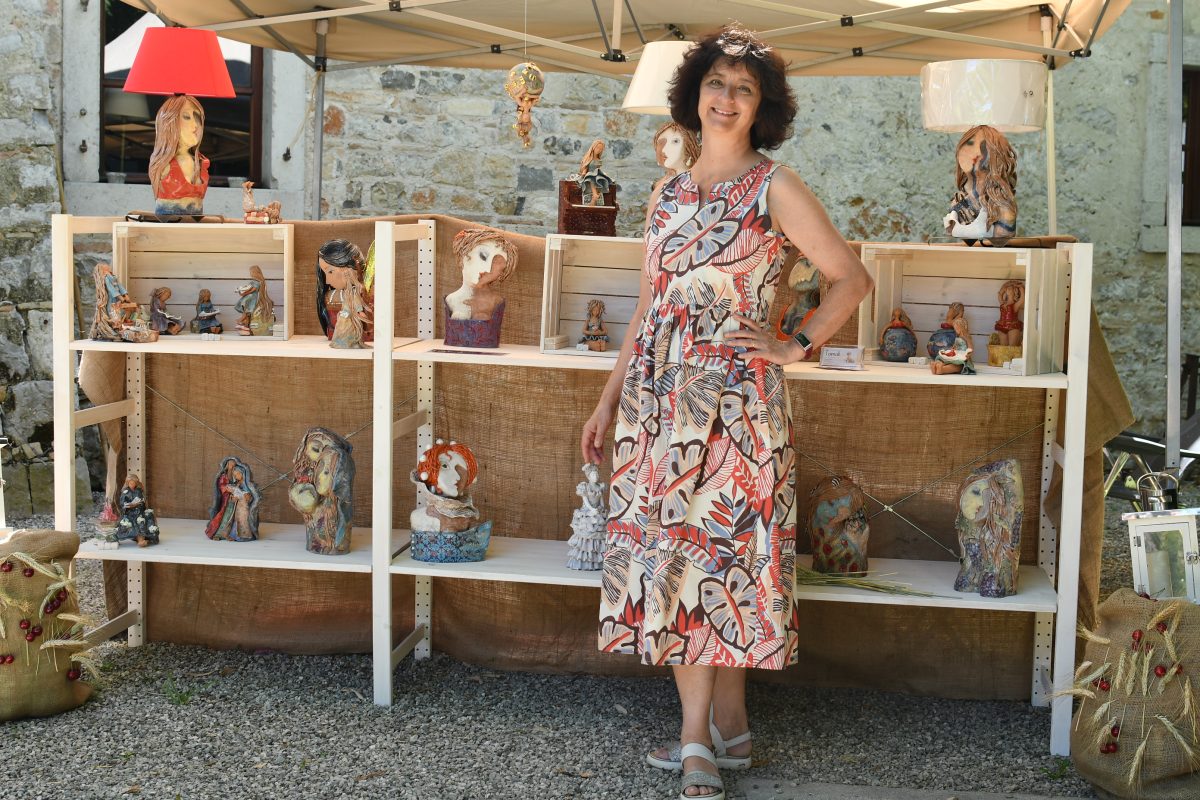 My ceramics have an all-female soul, they tell stories, express my mood or are born from my imagination.
Where do I find the ideas? I feed on beauty! I love art and I am passionate about art history. I love reading, traveling, photographing and visiting exhibitions, museums and art galleries.
I am inspired by eras such as the Middle Ages with its essential lines or the Baroque style with its ornamentation. Finally and most importantly, I also get my inspiration from great artists such as Rubens with his carnality or Van Gogh's colours. Moreover, women whose life has enriched humanity fascinate me, whether famous or not.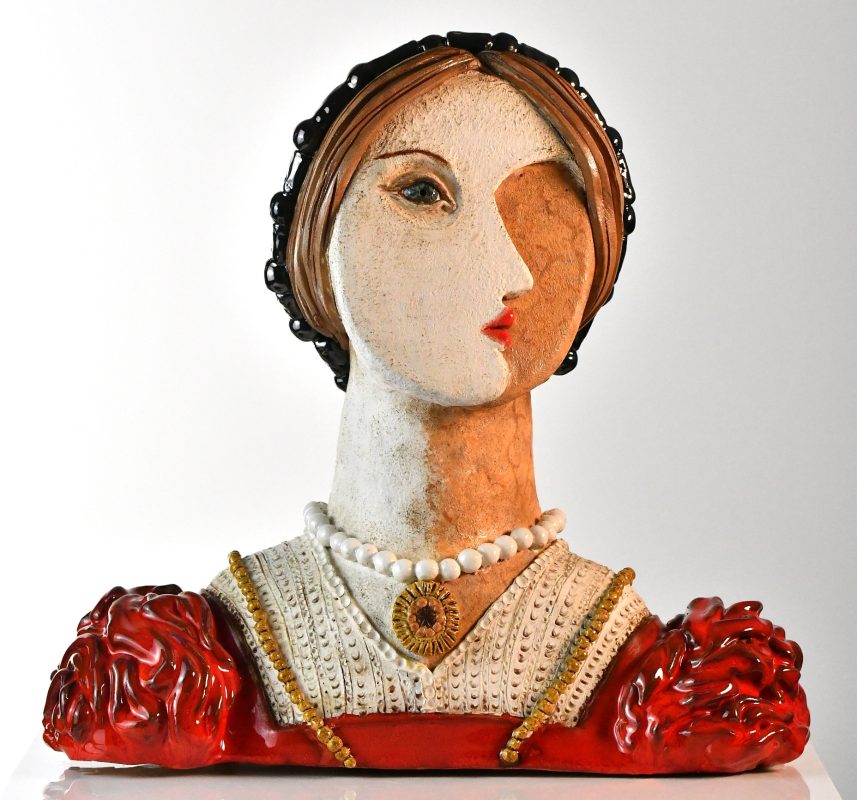 I prefer to model a rosy earth and decorate with engobes creating shades and plays of colors, each surface decorated with this personal technique has at least 4-5 shades of colors. Before meeting ceramics I used to paint, so my relationship with brushes and painting is very confidential. I also decorate with enamels, crystalline and lustres in the third fire. I also like to combine the two types of decoration, I do not hide the fact that I feel constantly evolving and I really like to experiment.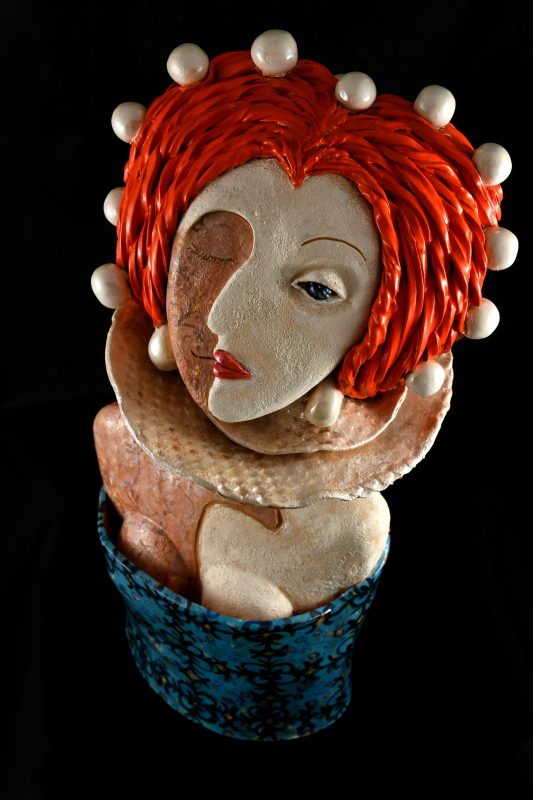 Each creation is born in my mind slowly and it is always a great emotion.
The most intense creative moment is for me in the evening before falling asleep. Immersed in the darkness, my thoughts run in an apparent disorder until the idea I want to model appears to me to be concrete.
I have a symbiotic relationship with clay: I love feeling its texture between my fingers. Just like human beings, clay is old, versatile and welcoming. It gently yields to pressure and has an excellent memory: even the slightest touch leaves a mark on its surface. Last but not least, clay isn't "touchy" and one touch is all it takes to erase everything.
Being able to create by shaping the earth with my hands and painting makes me feel good. I feel I have found a good balance that gives me serenity and joy. All this I owe to my husband who supports me with the synergy of our love and I am grateful to him for everything.