2019 first PRIZE PORTONI 2019 with the work "Precipita"
2019 exhibition Nativity scenes of Italy - Massa Martana with the work "Refugee Nativity"
2020 participation in the Matres - International Festival of Female Ceramics Experience with the work "Oceano Pop"
2021 Popular Jury Award-CeramicAppignano-Convivium competition with the work "aQua"
2021 42nd exhibition of the nativity scene "The nativity scene in tradition" - City of Grottaglie - Episcopio Castle with the work "Non c'è posto per voi"
2021 shows The shape of wine-BACC Award with the work "IntoTheWine"

2022 Primo premio sezione Arti Visive della Mostra itinerante "Terre di Mantegna 2022"  con l'opera "Sant'Eufemia"
Alice Tomelleri's art name is TOMALI. She is an self-taught ceramist, who lives and works in Padua.
She started her experience in 2016 at the Association school of ceramic's studio of Cadoneghe in Padua. Since 2019 she has belonged to the Association of Pandora female ceramic artists and takes part in demonstrations and events. At present she has found a happy balance between her work as a part-time maths school teacher and as an artist in her studio.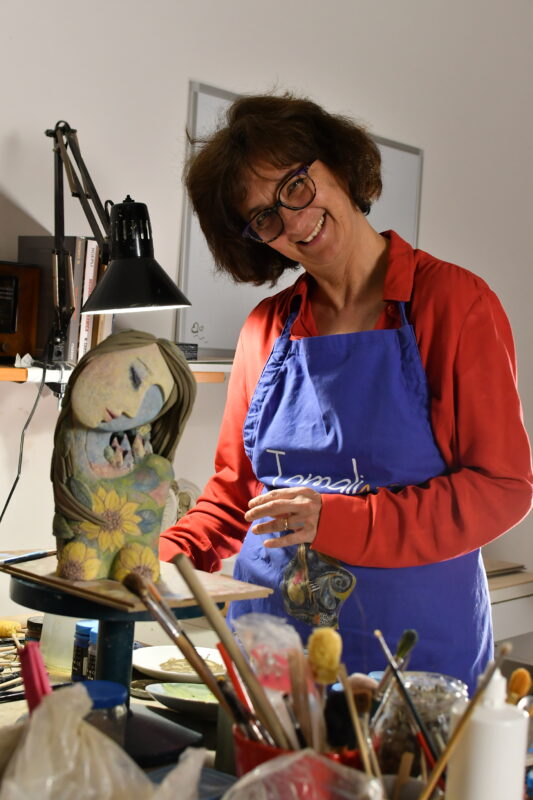 Alice creates original sculptures and furniture accessories. Her ceramics, which are born from her imagination, have a soul completely "womanly", tell "stories" and demonstrate her innermost feelings. Looking at her creations it's easy to empathise with the tenderness and irony they convey. Her inspiration comes from nature, seasons, good feelings and from women that lived in the past and who have been important for humankind. She also creates works linked to spirituality such as The Nativity.
Her wide-ranging passion for painting, travelling, photography and art is nourishment and a source of inspiration to her.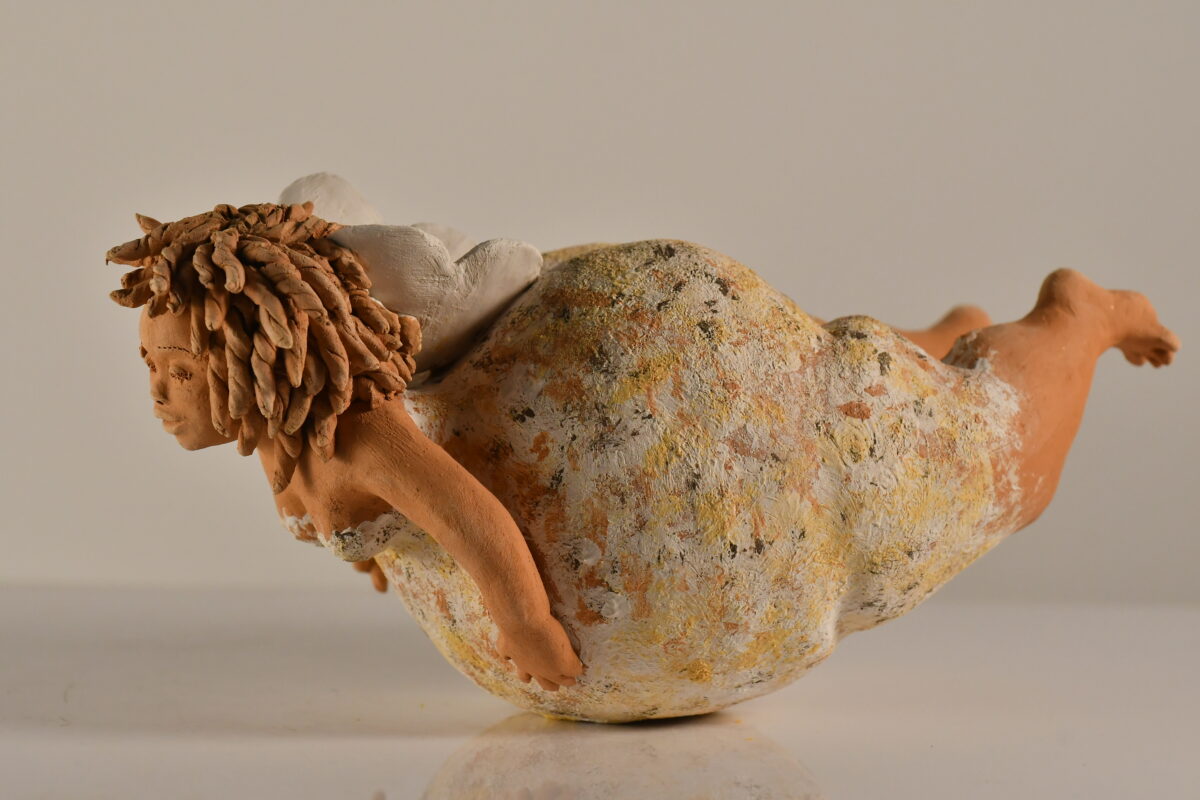 The artist prefers to model clay with a hue lighter than people would normally use, and to decorate with slips creating nuances and plays of colour. To date, she continues to experiment and hone new processing techniques in a continuous and fruitful collaboration with other ceramic artists within the Ceramic School of Cadoneghe and the Pandora Association.